Do you need to write a response to reviewers' comments for your paper?
Allow our experienced journal experts to help you improve your manuscript and make sure it is the best possible version it can be.
We can help you to: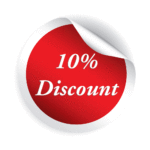 edit and perfect your manuscript
respond clearly and professionally
reply to each point in the reviewers' comments
write a revision letter describing your manuscript improvements
To obtain a quotation, please complete this form (or) email us: entnet_admin@internationalscienceediting.com. When contacting us by email please use the Promotional Code: "ENTNET" to receive your 10% discount.